Sure Fire Ways to Keep Your Exhibition Visitors Engaged
Regardless of what type of business you're in, exhibitions are your mainstay. For this reason, there's a lot of pressure on you to do well. Fortunately, there are many ways you can create a memorable and engaging exhibition stand.
Set up Your Booth Right
It all starts with the way you set up your Booth Design. There are so many different types of stands available today, you're sure to find one that works for you whether you need three walls or a way to integrate technology. Of course, technology is definitely a great thing to have at your exhibit. At the very least, make sure you have something that moves and captures people's curiosity. Even if you have to throw something in the air and catch it, create some activity in your exhibit area then make sure you put down a carpet so people will stand around and watch without worrying about their feet hurting.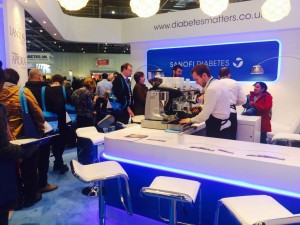 Give Your Visitor Something Valuable to Take Home with Them
It's equally as important to give your guests something valuable to take home with them (e.g. a white paper, e-book, free access to a paid service). Make sure you ask them for their business card or have a fish bowl available for them to drop it into. Give them a reason to do so, like a small contest they can enter simply by leaving their business card there. This will allow you to build trust while building your email list too. Also, don't forget to attach your business card to it too.
Host a Demonstration
Appealing activities will get the greatest amount of attention. So, if you can find a way to highlight your product or service in a way that's both engaging and hands-on, do it. This isn't as difficult as you think. You can simply show those at your booth what your service or product's market-relevant benefits are. Of course, being somewhat entertaining in doing so will also really help.
Connect with Your Visitors
Don't start off by asking your visitors how you can help them. If you're awkward, the entire presentation will also be awkward. Even if the folks at your booth are only looking at what you're offering, ask them questions so you can try to start a dialog. In order for this to work well for your company, you must have enough people at your exhibition booth to answer everyone's questions. The worst thing you can do is make someone wait.
Don't Forget to Follow Up
Make sure you have an effective follow-up action plan in place before attending the exhibition. Once you successfully collect people's business cards, you don't want to let those go to waste. These folks want you to contact them so don't waffle in doing so. This is when your time pays off. Of course, folks' business cards aren't your main goal here, engaging people is. Nonetheless, you don't want to end the engagement when the exhibition ends when it's so easy to keep it going.