How to Improve Lead Generation at Your Next Exhibition
It's important for you to have more than a big pile of leads from your next exhibition. You also want high-quality leads, which are more likely to convert to sales for you. Fortunately, there are some great ways in which you can increase your leads' quality. Keep reading to find out more.
Attend Shows Where Your Prospects Are
Instead of attending all the local trade shows, make sure you look at the attendees' demographics (e.g. job titles, as well as their company's size, location, and annual budget) first. This way you can see what percentage of the people in attendance fit your company's needs. Make sure to look at each show before you attend them so you only attend those shows that are relevant to you and at which you'll spend most of your time talking to people who are likely to buy your products or services.
Focus on Pre-Show and At-Show Promotions
Offer giveaways and gifts your target audience is actually interested in instead of things that appeal to people in general. This works if you stop spending your budget on a lot of low-quality items and starting spending it on items big-time buyers will want instead. While this means you may not have as many people crowding around your booth, you can rest assured the ones who do visit are actually interested in what you're offering. You and your sales force can then focus on reaching out to these people more effectively after the show as well.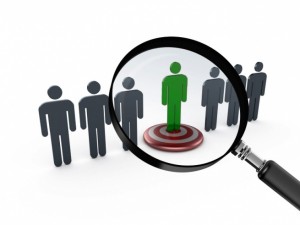 Better Qualify Your Leads
Talk to your sales people to learn what information they need about each lead so you can get it for them. This way you'll know how to define hot, good, and unqualified leads. Once you've ranked the leads for your sales team, they can do a better job of following up with them
Invest in Your Booth Staff
The better you train your booth staff, the better your leads. Don't use trade shows for on the job training. Instead, it's important that they're ready with open-ended questions, know how to record their answers, and be comfortable with your company before attending the show. Also, teach them to raise the most common objections instead of waiting for someone else to raise them. Of course, you also need to know what to say to overcome such objections.
Design a Great Trade Booth Experience
Make sure your booth engages multiple senses. Create demonstrations that are engaging instead of leaving attendees bored. Also, make sure your perspective clients know exactly what niche you fill. A great way to do this is by designing graphics that are specific to the trade show you're attending. All of this will work together to help bring you leads you can close, but don't give all your leads to your sales force. Instead, only give them the leads that are sales-ready while you continue marketing to those who aren't ready.
Using these methods will bring in higher quality leads from your trade show exhibitions.
Image Credit – gotomarketers.com